Every Day Patients are Searching for a Provider Just like You
Pay Per Click Advertising can be a tricky business. Xsalta can help you navigate all of the options.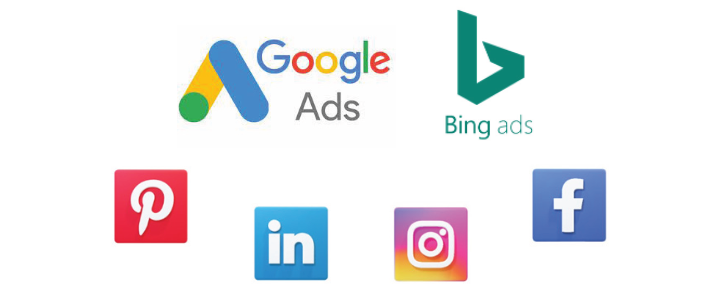 Get a steady stream of qualified leads every month.
Whether a campaign is budgeted at hundreds of dollars a month or tens of thousands, we have the resources and the flexibility to reach your mental health marketing goals effectively and affordably. Campaign fees include specialized ad creative, routine data analysis, custom designed placement strategies, daily campaign maintenance, and regular reporting. 
When it Comes to TMS Therapy Digital Ad Campaigns, Experience Matters!
Don't waste your hard earned money on trial and error. We've already done it.
No other digital advertising option exists that delivers the same degree of targeting, trackability, and flexibility. A professionally managed PPC Ad Campaign will ensure optimal targeting and the best ROI. 
In fact, each lead is filtered through custom landing pages that are designed to get the right information to your front office and functionally enabled to generate real time analytics that can help deliver the best results from your campaign. We make sure that our digital ad campaigns offer quality leads that convert and don't waste your time or money!
Pay-Per-Click Advertising is universally considered one of the most effective and powerful ways to market your mental health services. Since 2010, Xsalta has managed hundreds of campaigns through Google Ads, Facebook Ads, and more. Our experienced digital marketing team is able to deliver upwards of hundreds of qualified leads every month, and help nurture these leads to patient conversions.
Example TMS Therapy & Mental Health Services Facebook Ads
Example Google Search Ads
I am busy in my practice. I don't have time to stay up on all of the latest in Web Marketing. Xsalta makes it easy for me and I am seeing results.
I wanted to thank you for your great work with our website. Your time, expertise, patience and creativity is greatly appreciated. I think we ended up with one of the most attractive and content filled TMS sites. Our time spent tailoring to our visions and needs was well spent under your expert guidance.
Thanks for all your hard work on this. You have been amazing and supportive (especially with all of our email responses).